A government does not have the right to force a doctor to sign a service bond in return for admission to a postgraduate course in a state-run institute, a lawyer argued in Calcutta High Court on Thursday
.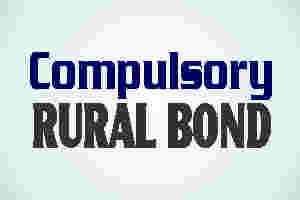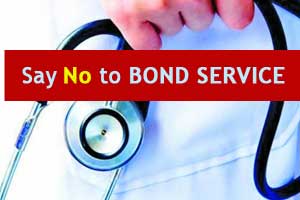 Referring to a Supreme Court judgement of 2011, advocate Shaktinath Mukherjee told the division bench of Chief Justice Jyotirmoy Bhattacharya and Justice Arijit Banerjee: "Many governments across states stopped forcing doctors to sign bonds during admission to postgraduate courses after the Supreme Court ruling."
Advocate Mukherjee was arguing against a petition filed by the state government before the division bench, challenging the validity of a stay order by a single-judge bench against the practice of not releasing doctors from service even if they pay the amount mentioned in the bond.
The state government insists that doctors should serve in Bengal for at least three years after obtaining their postgraduate degrees.
Doctors seeking admission to MD and MS courses are required to sign a bond each of Rs 30 lakh and commit to pay the amount if they do not serve in the state for at least three years. For those seeking a postgraduate diploma, the bond is Rs 20 lakh for not serving in Bengal for at least five years.
Advocate Mukherjee cited the case "Rajanikanth versus Director of Medical Education, Tamil Nadu", in which the Supreme Court ruled that state governments do not have the right to force any medical student to sign a bond before admission to an MD or MS programme.
Several postgraduate doctors had filed petitions last year before Justice I.P. Mukerji, challenging the validity of the practice in Bengal. In November last year, Justice Mukerji issued an order restraining the government from forcing doctors to sign bonds for admission to postgraduate courses in state-run medical colleges.
The government did not comply with the order and issued three successive notifications saying that postgraduate doctors would not be permitted to leave service until they had served in the state for at least three years, irrespective of paying the amounts mentioned in their bonds.
A contempt petition moved by the doctors against the state before the single-judge bench invited an interim order that stayed all notifications issued by the state. Justice Mukerji directed senior officials of the state health department to clarify why contempt proceedings should not be started against them for disregarding the court's order.
Appealing the stay on behalf of the state, government pleader Abhratosh Majumdar argued that the court could not overturn an administrative decision. The hearing did not conclude on Thursday. It will resume on Monday.
-
medicalreporterstoday
Order Books Videos Notes and study material
shop.orthodnb.com
Orthopaedics made simple for DNB MS MRCS Support and Guidance for DNB Orthopaedics, MS Orthopaedics and Orthopaedic Surgeons. DNB Ortho MS Ortho MRCS Exam Guide Diplomate of National Board.Our site has been helping dnb ortho post graduates since a long time.It has been providing the dnb ortho theory question papers,dnb orthopedics solved question bank, davangere orthopaedic notes, sion orthopedic notes.We provide guidance to post graduates as to how to pass dnb and ms ortho exams, and aspiring orthopaedic surgeons surgical technique teaching videos and orthopaedic books and pdf.
Get updates email orthoguidance@gmail.com whatsapp 9087747888
Study Material to Pass Any Orthopaedics Exam